Like many people in Sydney, I can't (yet) buy where I want to live as saving that sort of deposit would seemingly take me the rest of my life! I decided to put the savings I had into an investment property instead which is getting more and more popular amongst Millennials or anyone who wasn't lucky enough to have property in Australia over the last 20 years!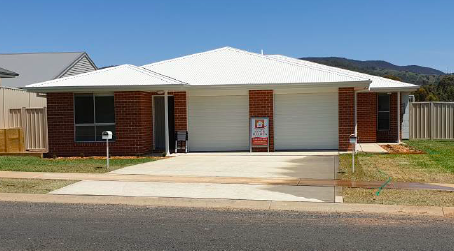 As you may have read in previous blogs, I want to adopt a positive cashflow property investment strategy so my investments don't eat into my lifestyle and the properties pay themselves off so that one day I own them and can live off the rental income. In mid 2018 I purchased a house and land package in Mudgee NSW and after a short 4 month build time I am now the proud recipient of a 7.3% rental yield. The whole process was so easy I want to share it with you in case this is something that you might like to do too. If I can do it, you can too! Just to give you an indication of average rental yields, in Sydney the average rental yield for houses is just under 3% and for units, just under 4% according to SQM Research. By comparison, the interest you make in a savings account in a bank is around 2.60% at best so the rental yield of 7.3% I'm getting in Mudgee you can now see is awesome! Like most people, I don't have the time or knowledge to work out where I should invest. I used our in house property investment expert who gave me some options based on what I could afford. These options were researched and chosen due to many factors including government and industry infrastructure spend in the region, housing shortage, vacancy rate, employment opportunities and future development. Mudgee is located 261km north-west of Sydney in the Mid-Western Regional Council region and ticks all of these boxes with one of the lowest rental vacancy rates in the country.
I purchased the land for $169K and paid a 20% deposit + stamp duty. I built a 'dual occupancy' home which basically means a main 4 bedroom x 2 bathroom home and a 2 bedroom x 1 bathroom granny flat which shares a common wall with the main residence (looks like a duplex) for $369,480 (also paid a 20% deposit on the build). So the total amount I contributed was approx. $114,000 including stamp duty, solicitor's fees etc but if you don't have that much deposit saved up you could borrow more than I borrowed which would mean you would need approx. $70,000 as a minimum to contribute (if you have little or no
deposit
there still may be options for you such as gifted funds or a
guarantor
).
The build took approx. 4 months from start to finish and once complete both properties were listed for rent with a local Property Manager. Within 5 working days both homes were rented by great tenants (so far!). The main home rented for $430/week and the granny flat $330/week ie total $760/week. When I purchased the package the rental estimate on completion was $700/week and I ended up getting $760/week so I was stoked!
In line with my strategy to pay off my investment properties I decided to have P & I (principle & interest) repayments on my investment loan. After I make repayments and cover all other associated costs ie property management fees, council rates etc I end up with just under $110 in my pocket per week which is pretty amazing considering the tenants are paying down the principle for me! If I put the $110 I make per week into the loan as extra repayments, I will save just under $113,000 in interest and will take 9.1 years off the life of the loan!
Yes, Mudgee being regional may not 'shoot the lights out' in terms of capital growth any time soon however as long as it holds its value, or even better just creeps up over time, Im happy as my strategy is an income strategy rather than growth. As your property portfolio grows you can balance it out with investments in stronger growth areas, although finding growth in any area is pretty tough at the moment!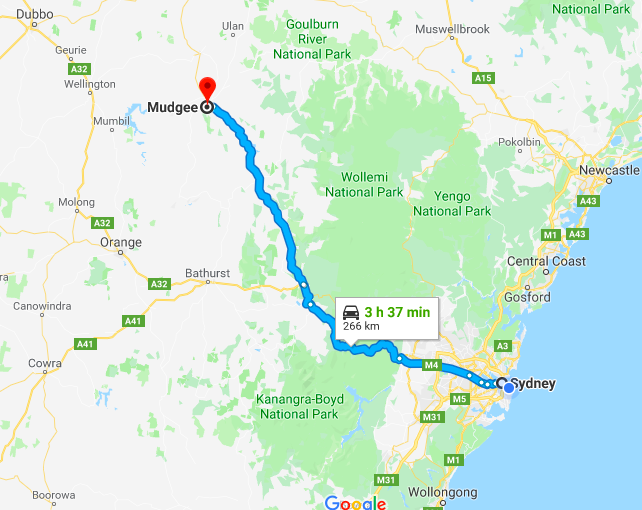 If you think this strategy might suit you please reach out and we can introduce you to our in house property investment expert who will explain everything in detail to you and manage the entire process for you. There are many areas, not just Mudgee where you can achieve similar results. I have detailed all the numbers below if you are someone that wants the finer detail.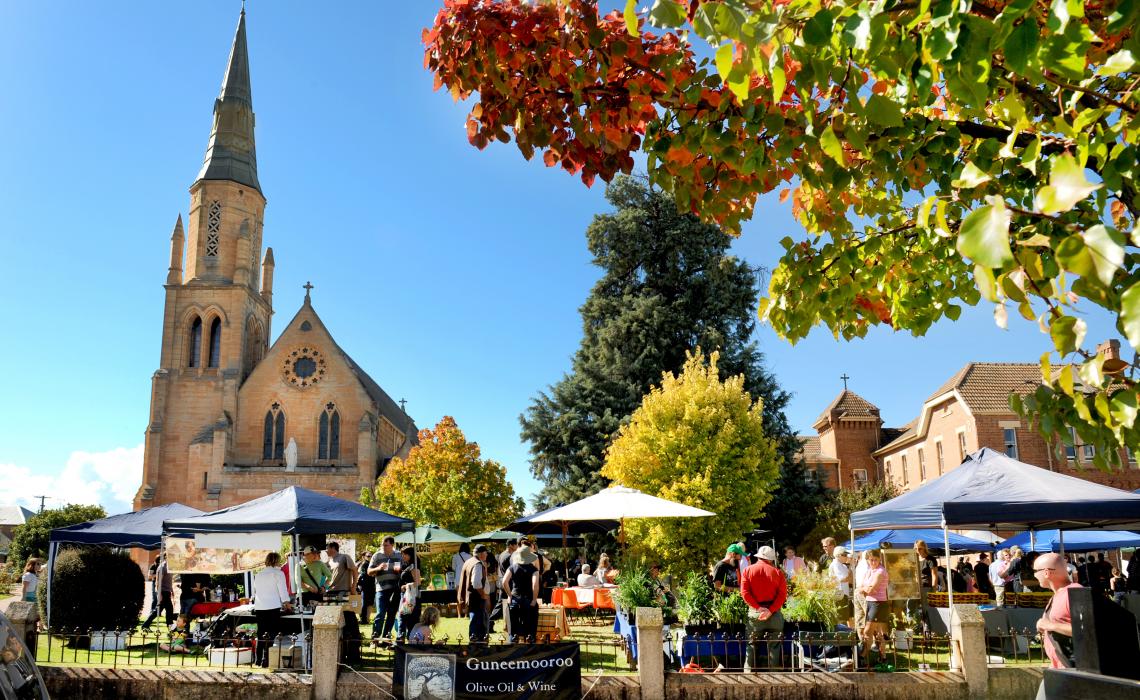 Costs
Land loan
$169,000
Build loan
$369,480
Total
$538,480
Lending
Land loan
$135,200
Build loan
$295,584
Total
$430,784 (80% of value)
Monthly repayments
Land
$645.81 (3.98% 2 year fixed rate P & I)
Build
$1516.72 (4.54% variable P & I)
Total
$2162.53
Monthly rental income
House
$1863.33
Granny flat
$1430.00
Total
$3293.33
Monthly expenses
Repayments
$2162.53
Management
$253.58 (7.7% of rental income)
Rates & water
$260
Insurance
$142 (top cover landlords insurance and building insurance)
Total
$2818.12