No doubt you will have heard about the Royal Commission recommendations in the media this week. The recommendations relating to the way mortgage brokers are paid, if brought to fruition, will be terrible for competition therefore increasing the costs of borrowing for all Australians. Smaller lenders and online lenders largely rely on brokers to sell their loans and without us, they will cease to exist and drive people back to the Big 4 Banks. This is obviously a great outcome for the Big 4 Banks which has been reflected in their share price immediately after the recommendations were announced.
Over the last 10 or so years, more and more Australians have used a broker (over 60% of all loans written are through a broker) to write their loan, so much so that this has reduced banks net interest margin drastically. The net interest margin is difference in the amount of interest income generated and the amount of interest they pay. This figure has dropped by more than 3 percentage points over the last 30 years thanks to mortgage brokers. The banks would love nothing more than to get rid of us and make their margin back, which thanks to a grossly uninformed Commissioner, they are one step closer to doing.
Our process is to gather your personal financial information, your future goals and plans, assess your borrowing capacity and then provide the top 3 - 5 lender options according to cost and loan suitability. Our clients select the lender, not us. Before we submit an application we must provide you with a document that tells you exactly how much we are paid and if a referrer has also been paid and how much. This has been the law since 2009. It is all very transparent, in fact, arguably the most transparent of any industry. Given the level of disclosure we as brokers need to make, I'm curious as to whether the Commissioner had to publicly disclose his financial interests in bank shares prior to taking on this role?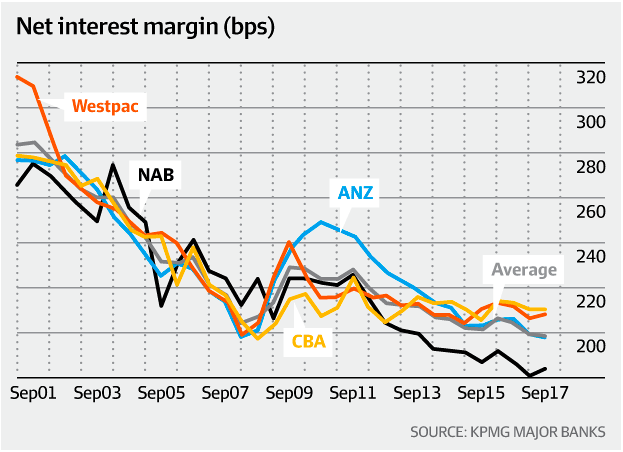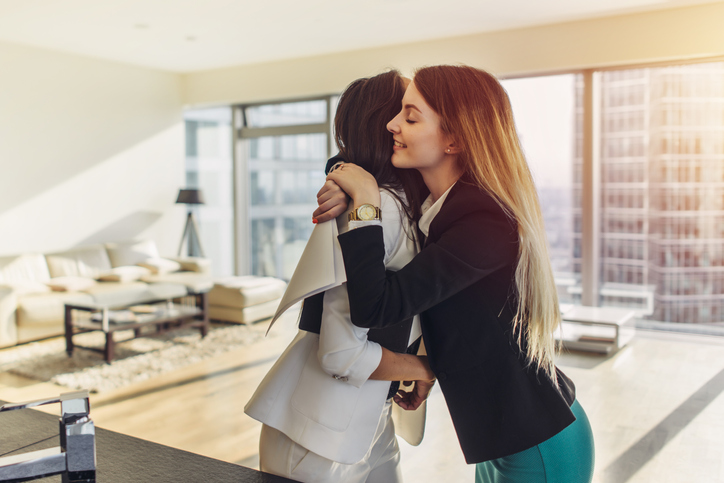 There is a lot of false information being spread about how we are paid. Most lenders pay us 0.65% of the loan amount as an upfront commission and 0.15% of the loan amount per year trail commission for the life of the loan (which is usually around 5 years). Some lenders pay slightly less and some pay slightly more - not enough to sway us, that is for sure. To add to that, with lending policies as they are at the moment, often you don't get a choice of lenders, you have to go with the one who fits your scenario. All our clients would come to us rather than the lender for any maintenance requests such as switching to fixed rates, interest only roll overs, changing repayments, ordering valuations and the list goes on. The trail income pays for this maintenance. (Worth also noting that trail commission is actually a deferred upfront commission, we actually shouldn't have to do anything for it but we do as we want to make life easier for our clients. No one needs to sit on hold for hours and speak to someone offshore!!).
On an average loan size of $600,000 the upfront commission is approx $3,900. Most of the business we get comes from a paid referrer such as an accountant who we pay anywhere between 30% - 50% of the income we receive. Let's assume we pay 30% (best case scenario) which means we are left with $2,730. Out of this we need to pay for staff, office rent, insurances, ongoing training to keep our licence, software fees, compliance costs and all the usual costs of running a business. The average loan would take us around 20 - 30 hours of work so once you deduct all of the expenses from the commission, well, I will you do the maths!
Something many people don't know is that if a loan we write is paid out within the first two years, we have to pay that commission back to the bank (it's called a 'commission clawback' and it is usually a sliding scale. We pay 100% back if paid out within 12 months and 50% back if paid out between 12-24 months). If this happens, it means all the work we did and hours spent were for free. I'm not sure there is any other industry where this situation occurs or would be tolerated. I have a small team who I employ so getting a commission claw back can be financially devastating.
Brokers aren't like bankers in fact, many of us left banking to become a broker. I certainly didn't do that for the money, I earn less than half of what I was earning at the bank but I have created a place where my team are happy and it is a joy to come to work. Our clients are not just numbers or sales targets, they are more like friends who we are literally willing to lose blood, sweat and tears over trying to meet deadlines for them. We often put our client's needs above the needs of ourselves and our loved ones so for the media to portray us as "conflicted" is just so far from the truth and hugely offensive.
According to Momentum Intelligence December 2018 survey, despite 96% of customers who use brokers saying they had a good experience, less than 3% of them would pay a fee for their service. Needless to say, moving to a fee for service model, as recommended by the Commissioner, would obviously wipe out the industry. The CBA CEO and the Commissioner in his report make mention of the success of the Netherlands model being a fee for service model but what they don't tell you is this is actually a borrower pays model i.e. the borrower pays a fee to the bank or the broker, there is no difference. To add to this, these fees are tax deductible, even on an owner occupied property purchase which they are not here. That is why it works over there but the recommendations aren't for the Netherlands model, they are for a broker fee for service model only (with no cost to apply at a bank) which is completely different.
Despite all the media attention, at this stage, nothing will change. We have an election coming up and then any changes have to be legislated which does take time. A lot can change between now and then and politicians are notorious for saying one thing to win a campaign and doing another!
No matter what happens we want you to know we aren't going anywhere. The number of calls and messages from our clients we have received over the last couple of days has been overwhelming and deeply heartfelt. I don't remember a time ever feeling this appreciated for the work we do. The whole team has been so touched that we have been in your thoughts which has only made us want to work even harder.