I'm sure to some the whole notion of goal setting has become some what cliché but, I cannot recommend it highly enough. I'm writing to give you some hints and tips to get started, hopefully you will enjoy the process and achieve some things you may not have otherwise. I promise you this can be fun and rewarding!
It is widely accepted that those who actually write their goals down are much more likely to achieve them than those who don't but people who share their goals with a friend or partner and provide progress reports on those goals are even more likely to achieve them (Written Goal Study, by Dr Gail Matthews, Ph.D. Dominican University)
Firstly, this is almost the most important part, you need to pick someone to go through this process with, who will encourage you and hold you accountable. This could be your partner, a friend, a parent or anyone who you feel comfortable sharing this with. You will be meeting with this person once a month to touch base on your progress so choose wisely! I chose my partner and we set our goals together on 1st January this year over lunch and a couple of glasses of New Years Day Rose! We either go to lunch, dinner or go for a wine and cheese board together on the first of every month to touch base on how we are going. We both really enjoy it and it can bring you much closer together knowing what each other really want out of life and helping each other get there.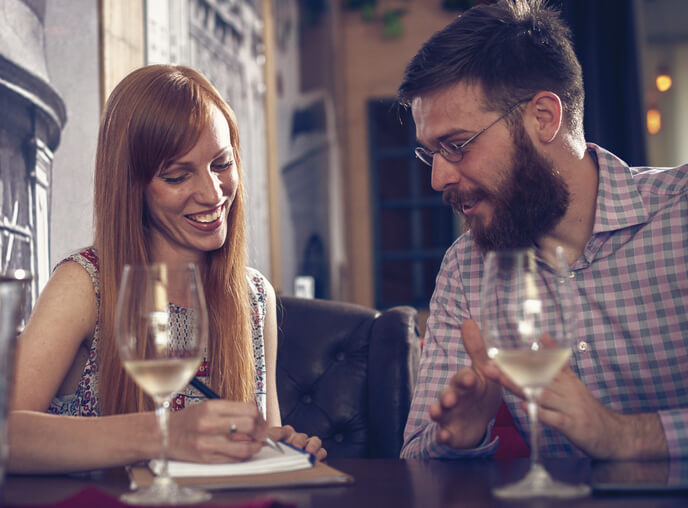 Now to the goal setting part. You don't need to rush this. If you haven't really done it before it might take you a few days to mull it over and come up with some things that are meaningful to you and achievable. If you start off by writing down these 7 life categories and in each category think of some things you would like to do better or achieve.
Personal & Social
Work & Career
Family
Spiritual
Financial
Education/Intellectual
Health
Once you have had a think about these categories and what you would like to achieve you can begin to write your goals. Almost every article you read on goal setting talks about setting SMART goals. This stands for Specific, Measurable, Attainable, Realistic & Time-bound. Whilst I wouldn't disagree that following this format is a good method for setting goals, don't get too hung up on it. Making them realistic & attainable are probably the most important. My opinion would be that "Rome wasn't built in a day". For example, if you don't currently go to the gym, don't commit to going every day, perhaps start with committing to 2 days a week. Or if you want to pay off credit card debt, don't commit to paying off so much per month that you can no longer enjoy life as you won't last. Commit to a smaller amount that is sustainable.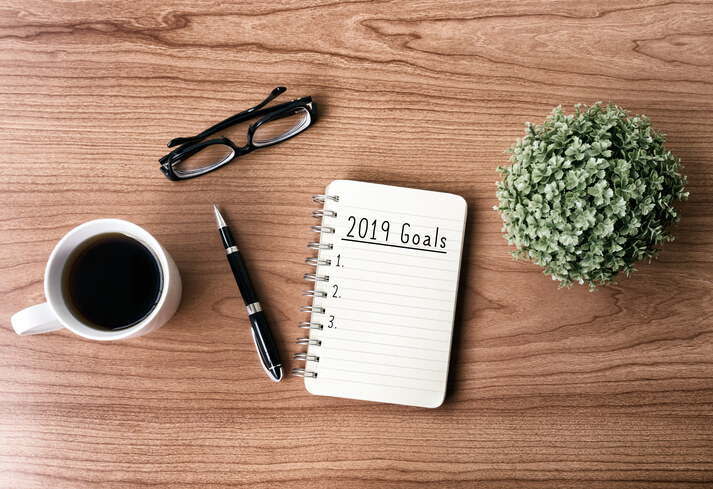 Not all goals have to be big things either, they just have to be important to you. Some ideas to get your mind ticking over:
Have a skin check (or any other health checks you should have)
If you are in a relationship, have a date day/night once per month and take turns in organising it. Doesn't have to be expensive, just a picnic in the park is always a nice way to catch up. I booked my partner and I a massage at the Hilton on the weekend. $90 each but you get to use the hotel facilities all day ie pool, gym, spa, saunas which was very much needed! I believe most of the hotels in the city do the same.
Save for something you want or pay off debt. Find a budgeting tool to help you do this. There are loads of free ones. Try https://getpocketbook.com/
Read a book a month. I'm not a big reader and have committed to this for this year
Phone or visit Grandparents once a month if you don't already see them regularly or live near them.
Organise a camping trip or get back to nature, see some of our beautiful country.
Have a think about what you loved to do as a kid. Play guitar, dance, go fishing whatever it was, why not give that a go again? Commit to picking up the guitar once a month or if you love to dance but are a bit embarrassed, check out https://nolightsnolycra.com/
Try meditation
Catch up with one friend every month that you haven't seen in a long time. People from your past that you are friends with but life has just happened and you have been too busy to see
Update your CV and/or see a recruiter if you want to change jobs. There are many online CV editors which can help make your CV look more professional
Find and meet with a mentor once a month
Volunteer somewhere
Hot tip from Warren Buffet is to list 25 goals and circle the top 5 based on priority. Ignore the other 20 at all cost. These 20 get no attention until they are in the top 5.
"A lot of people don't do well simply because they major in minor things"
Warren Buffet. Setting goals can change your life. As I've got older it has become more and more clear that life really is pretty short so you need to take control of it to make sure you get what you want out of it.  You can have the life you want, you can be the person you want to be and with every month that passes you will feel proud of what you have achieved which will drive you to want to achieve more. It is self perpetuating and it is never too late to start. "By recording your dreams and goals on paper, you set in motion the process of becoming the person you most want to be. Put your future in good hands—your own." —
Mark Victor Hansen (Author of Chicken Soup for the Soul)